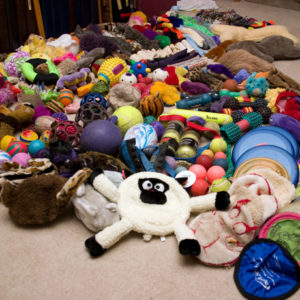 Toys
We are always on the lookout for new toys that will pass the test for longevity and interest for the dogs so this page is constantly changing. These are a range designed to keep your pet occupied, are very well made to last – Stafford tested :-) (much to the enjoyment of my "kids")
Postage on your order is applied after the order is placed. Lighter toys under 500gm will have an $8.50 postage charge Australia wide, combinations of toys and other items may result in higher postage depending on the weight and destination.
Plush Toys (21)

Plush Dog toys - a huge variation in both size, materials, stuffing / no stuffing for your dogs to enjoy.

Rubber / Plastic Toys (10)

From soft to hard rubber and plastic. The more durable of the toys.